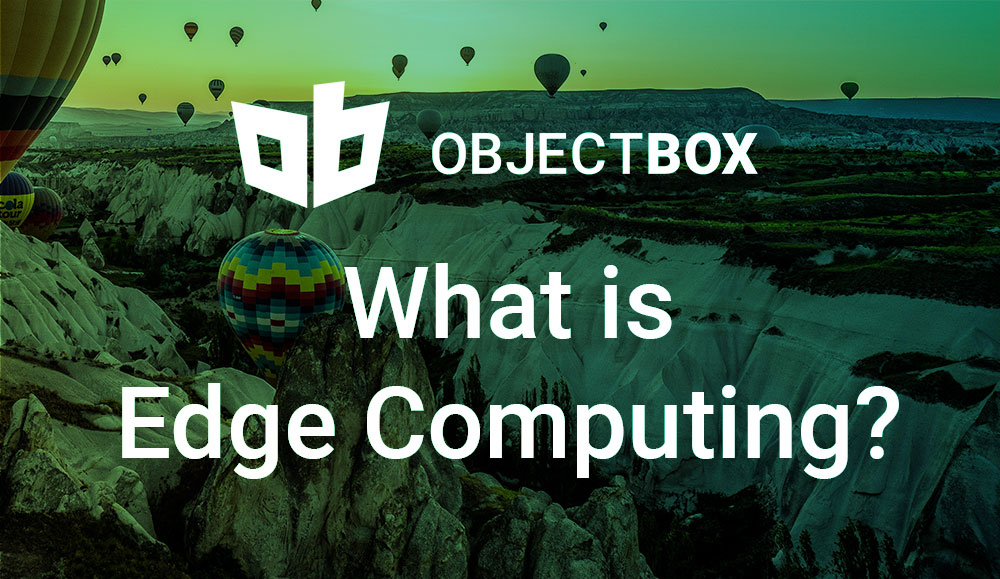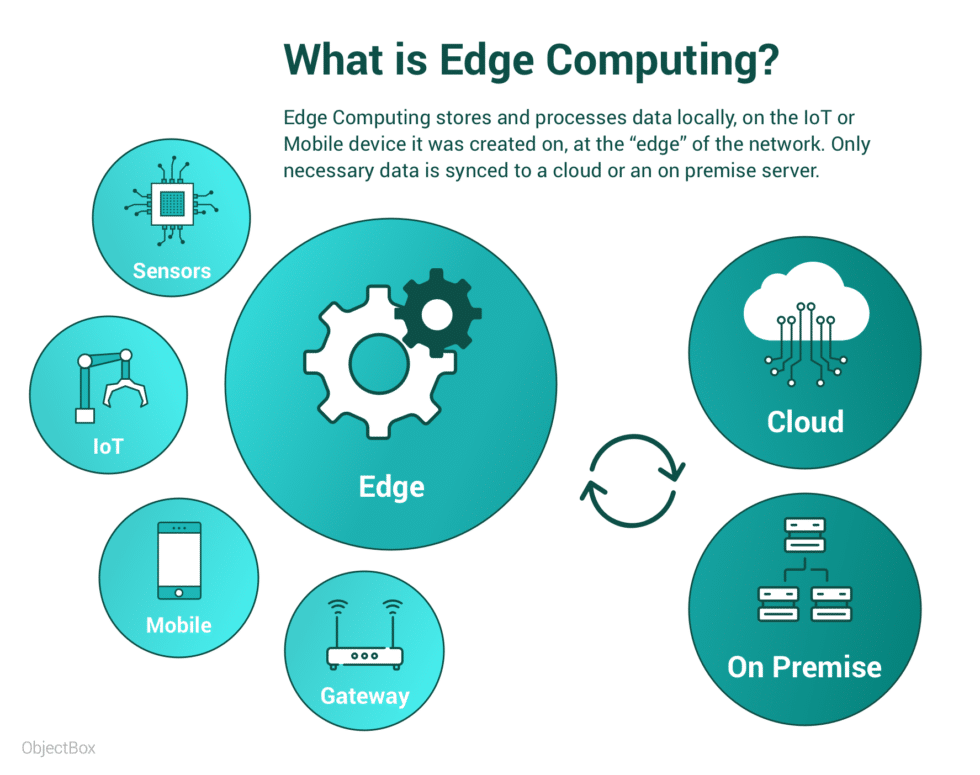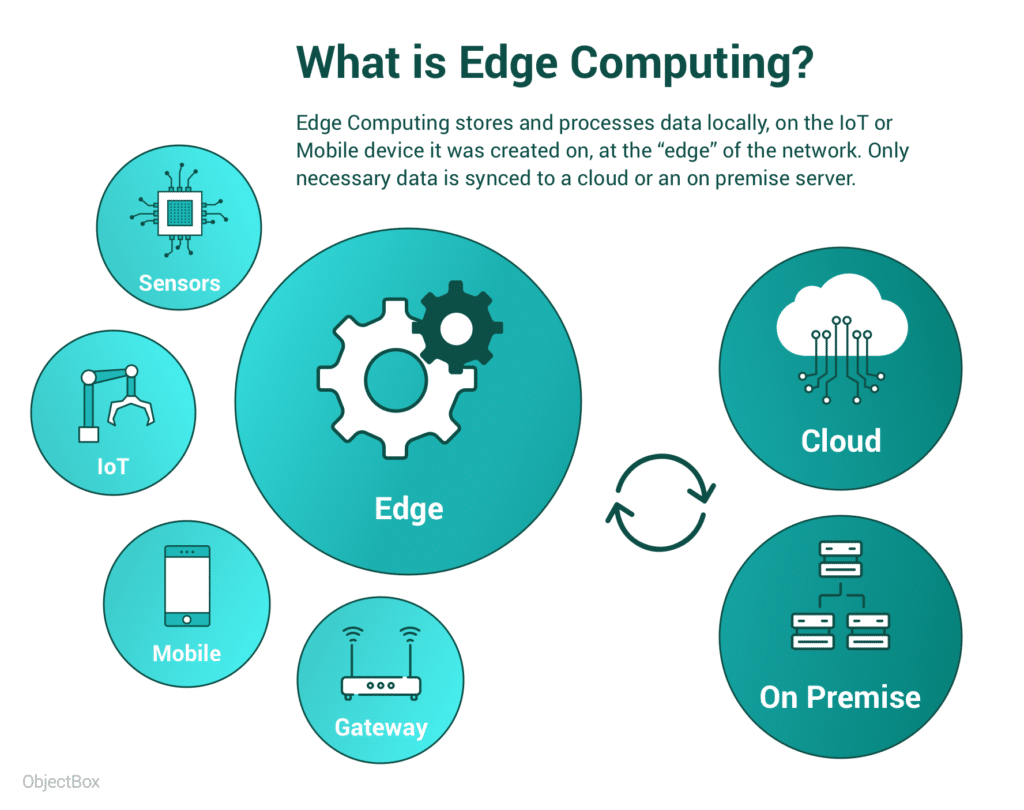 From mist to fog to edge – a short overview 
To bring some light into the terminology mess: The terms "mist" and "cloud" constitute the ends of a continuum.In our definition, the edge covers everything from cloud to any end device, however tiny and limited it may be. In this definition, there really is only the cloud and the edge.
However, some authors additionally use the terms fog computing and mist computing.
Mist covers the computing area that takes place on really tiny, distributed, and outspread devices, e.g. humidity or temperature sensors. To make it a bit more tangible: These devices generally are too small to run an operating system locally. They just generate data and send that data to the network.
As opposed to mist computing, the cloud refers to huge centralized data centers. The terms "fog" and "edge" fall within this continuum and – depending on whose definition you follow – can be used interchangeably.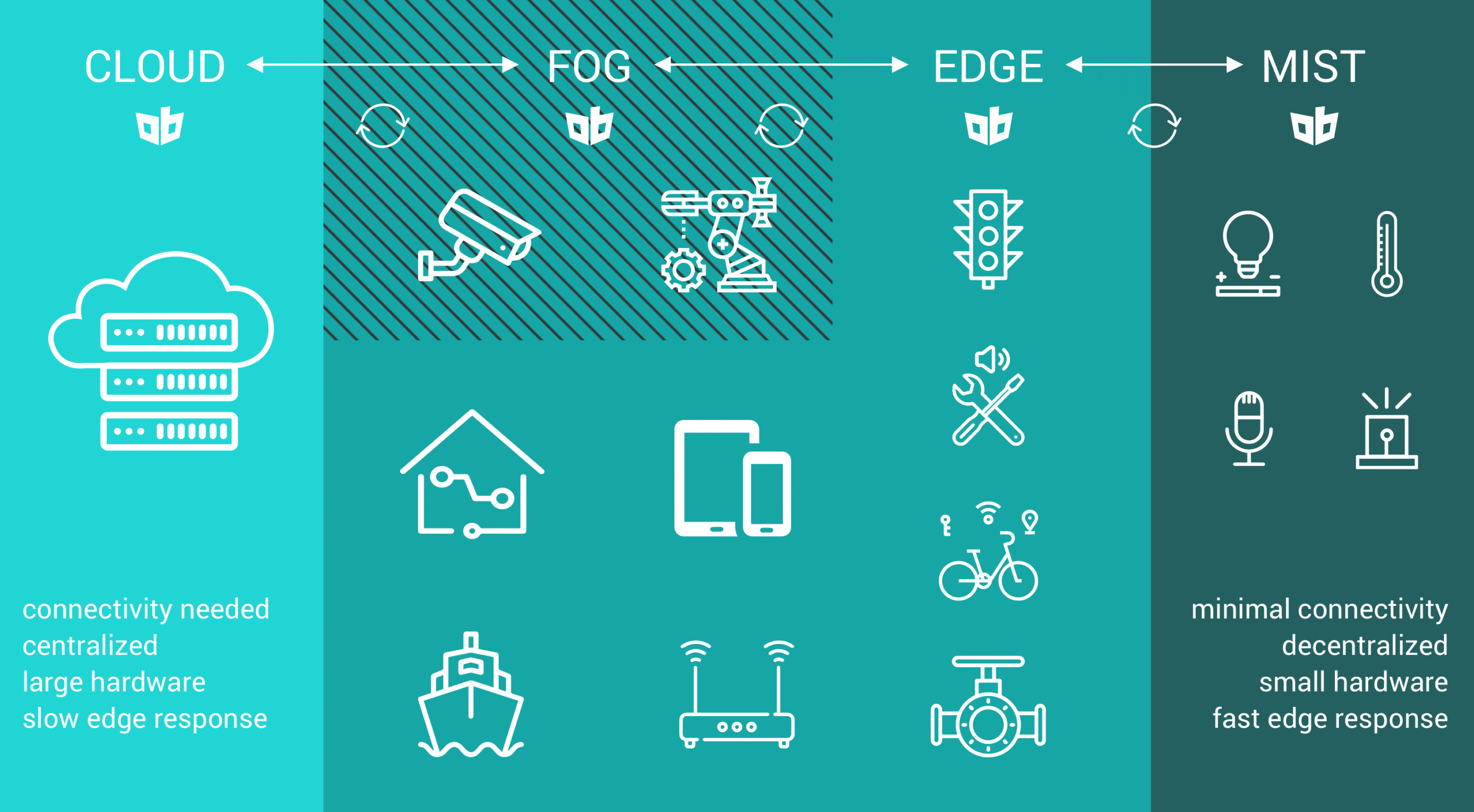 From edge to cloud and back: History repeating itself

If these terms seem familiar to you, that is probably because edge computing is just another cycle in a series of computing developments. Here is a short history of edge computing:
Computing has seen constant turns between centralized and distributed computing over the decades, and with recent developments in hardware capacity, we're again entering into a decentralized cycle.