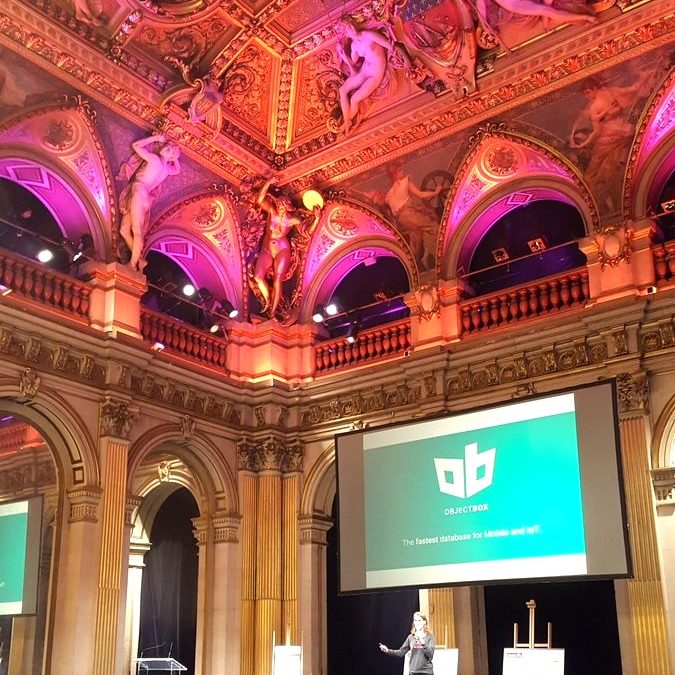 At the WomenWhoTech event in Paris I was asked: "How often do you go pitch at events like these; every week?" – and, because my face always shows everything…, it became very clear how astonished I was by this assumption.
"Noooo – I wouldn't have the time, but I really wanted to be part of this."*
"So, why did you want to be part of this particular event?" — for sure I didn't know in advance what a stunning location it would be.
I am a woman in tech. It's that simple. I love meeting other women in tech, especially if they are founders too. I come from male-dominated fields, so generally speaking my professional network has always been primarily male — and I appreciate the change. A like-minded group of women gives you a totally different experience than when you are in a mixed or more often male-dominated group. And the lasting (and growing) network of fellow female founders that keep supporting and cheering each other is simply amazing. I must admit: I didn't think so before, but then I experienced it. I recommend trying it.
But of course there is a bit more to it:
WomenWhoTech is highly established, supported by amazing partners like Mozilla, Techstars and local initiatives like starther. Allyson, who is the founder of WomenWhoTech, is super dedicated and provides help where she can. It just is one of the big events in the world for women in tech — so it is definitely the place you want to be.
Curiously enough, the same evening I was asked by a fellow founder, how to figure out which events to pitch at / attend. That's a tricky one.
Our approach:
Generally, we only go when we give a talk, are pitching or otherwise invited.
We usually prefer to go where our users / customers are, like e.g. Droidcon.
We set clear goals for attending an event (and winning a pitching competition is NOT one of them).
We are very cautious to go events and really think about, if we think this is the best way to spend that time.
Obviously, you never know if it is going to "pay off" in advance, but:
I find, the more events I attend, the more luck I seem to have. 😉
(adapted from a Disney quote)
— — — — — — — — — — — — — — — — — — — — — — — — — — — — — — —
P.S. One of my fellow Sesame companies has a very different approach and it pays off for them: They have one person fulltime just pitching and attending every event there is.
P.P.S. If you are considering going to events next year, you might want to think about applying to Startup Sesame.